Translation and interpretation
French – English > Spanish – Basque
With a graduate degree in translation, I offer translation and proofreading services from English and French into Spanish and Basque. You can also call on me for liaison interpretation needs in French and Spanish, and for transcriptions.
If you need high-quality custom results, entrust the translation of your documents to a professional translator.
Specialized translation and proofreading
Translation of documents from French and English into Spanish and Basque.
– Legal translation
– Commercial and transport translation
– Technical translation
– Gastronomic and wine translation
– Tourism translation
– Others
French <> Spanish liaison interpretation in various fields: business affairs, tourism, training, administration, legal, etc.
Quality transcriptions of your audio files in Spanish and Basque, according to your document template or an established presentation template.
Creation of courses adapted to the Spanish level of the learners in accordance with the pedagogical approaches for small group instruction.
Online and in person.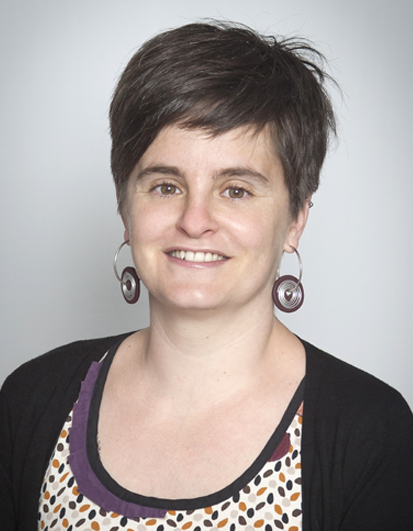 I grew up in a bilingual family and society and I have always been aware of this richness. I studied English and French in my adolescence, spending several periods in English and French speaking countries. My academic undertaking – Trilingual Secretarial studies, International Trade and, later on, Translation – have a common axis: language. I also studied Italian… I love hearing people speak in their own languages. As you can see, language is a part of my life.
Every language transmits and carries its culture and so is a specific way of understanding reality. That's one of the reasons I became a translator: to relay the nuances of one language to another.
My interests, professional experiences and varied training courses have led me to specialize in specific areas.
Clic on the links below to learn more about my academic and professional background, my strong guarantees to the client and the Ethical Code that I apply in my profession.
"Lan bikaina eta profesionala. Transkribapenak egiteko azkartasuna eta oso lan txukuna. Plazaratutako eskaerak guztiz bete zituen eta lan karga handia izan arren, markatutako epemugen barne entregatu zuen dena, zenbaitetan epemuga baino lehenago. Audio grabazioen transkribapenak egitea ez da lan erraza eta are gutxiago 11 urteko ikasleen gela bateko audio grabazioak direnean. Grabazioak Ingelesezko klasean ziren, baina euskara eta gaztelera ere erabiltzen zuten, ikasle zein irakasleek, beraz horrek ere lana zailtzen zuen. Baina, naiz eta horrelako oztopoak izan grabazioetan, transkribapenak oso txukunak eta akatsik gabe zeuden. Beraz lana baloratzerako garaian BIKAIN batekin egingo nuke."
« C'est avec le plus grand plaisir que nous travaillons avec Argia depuis 2015. Argia est très réactive, professionnelle, respectant toujours les délais. Elle a le souci du travail bien fait, ce qui pour nous est une valeur primordiale. Nous recommandons vivement de travailler avec Argia. »
« Depuis plusieurs années, nous travaillons avec Argia et nous sommes plus que satisfaits de son travail. Très bonnes traductions et des livraisons toujours dans le temps, même à l'avance ! »
"Pedí a Argia una traducción muy técnica del castellano al euskera. Los resultados fueron excelentes, los plazos los previstos y la comunicación muy buena. Seguiré trabajando con ella y recomendaría encarecidamente el servicio."
« Traductrice sérieuse et extrêmement réactive en cas d'urgence. Argia, qui répond toujours présente, livre un travail de qualité. »
« Un travail de retranscription de grande qualité dans des délais records. Merci à Argia pour son professionnalisme. »
« Madame Argia Urrutxi Bizkarra traduit de façon irréprochable, avec justesse, précision et rapidité en trois langues (anglais, français et espagnol) une grande variété de documents juridiques, techniques et généraux. Son attitude au travail es très professionnelle. Elle fait preuve de compétence par sa très bonne maîtrisse de ses langues de travail, de soin et de pertinence dans ses choix terminologiques, et son travail est toujours effectué dans le cadre des délais impartis, parfois très courts. Toujours enthousiaste et communicative, elle s'est très facilement intégrée dans notre équipe et chacun est très satisfait de ses relations professionnelles avec elle. »
Contact and quote request
Argia URRUTXI BIZKARRA
33000 Bordeaux, France
+33 (0)6.42.74.52.77
argia.traductions@gmail.com
SIRET number: 795 388 727 00013
Intra-community VAT number: FR 46 795 388 727